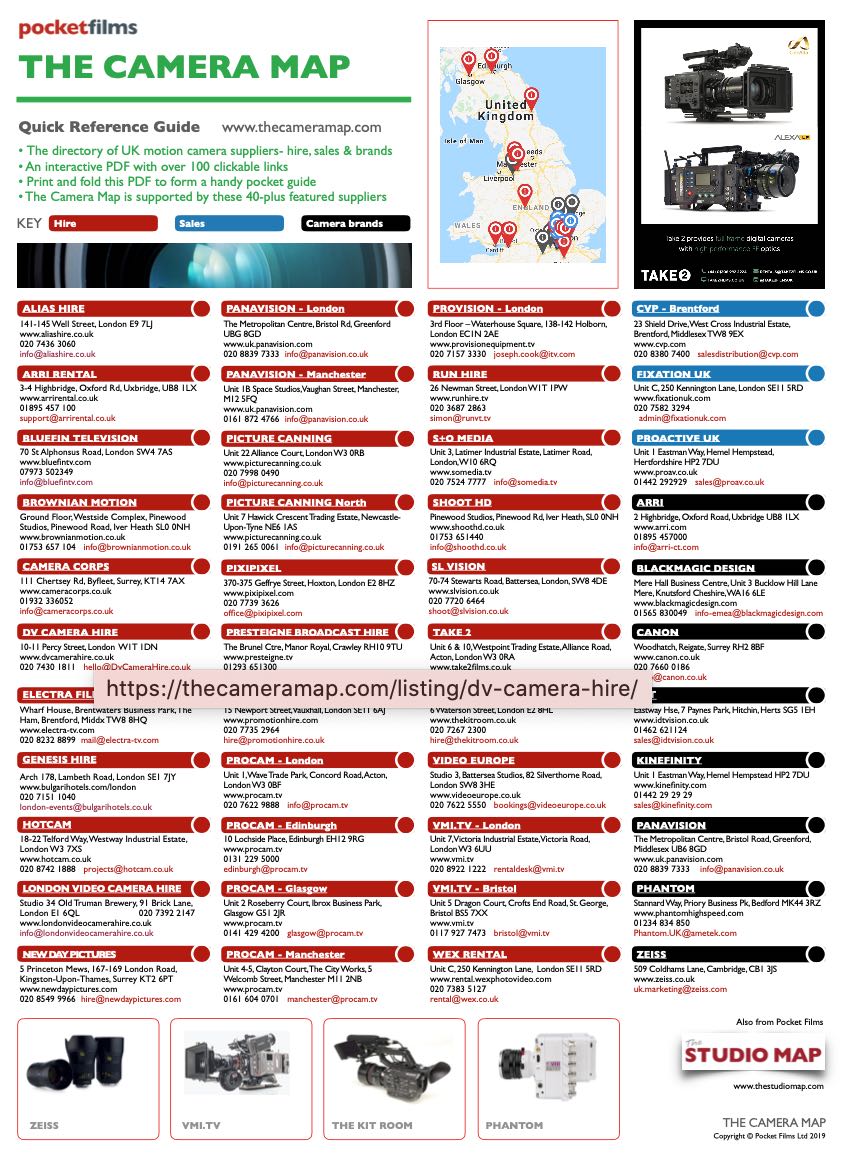 Pocket Films has launched the Quick Reference Guide for UK motion camera suppliers. This handy interactive PDF lists film & TV camera hire companies, sales outlets and manufacturers across the UK.
Download the Quick Reference Guide here.
• Over 100 convenient clickable links for company web pages and email contacts.
• Print and fold this interactive PDF to form a handy pocket guide.